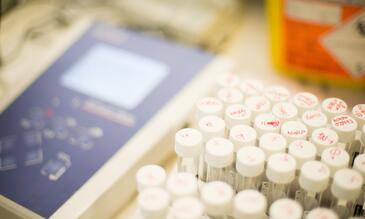 A∙WOL II Macrofilaricide Drug Discovery aimed to progress the best outputs from A∙WOL I to deliver at least one novel pre-clinical candidate and a chemically distinct back-up within 36 months. 
The pre-clinical candidates needed to have the potential for full development as a monotherapy in the first instance. All molecules were developed competitively against our Target Candidate Profile (TCP) that is aligned with our established Target Product Profiles for a new anti-Wolbachia based macrofilaricide.
A∙WOL II Development was to establish the best registered drug for deployment as a macrofilaricide alone and/or in combination with standard anti-filarial drugs. To date we have identified a candidate molecule, TylaMac™, that is undergoing formal pre-clinical evaluation in partnership with AbbVvie, two repurposing molecules (high dose rifampicin and fusidic acid) that could be deployed to give a 7-day treatment and a series of lead molecules have been developed from our screening hits that are being optimised as backups with the potential to reduce time frames even further.
The focus of A∙WOL III will be the delivery of a clinical candidate/combination capable of delivering a macrofilaricide treatment for onchocerciasis (and lymphatic filariasis) within a seven-day treatment period or less with a credible portfolio of back-up molecules triaged to reduce treatment timeframes.